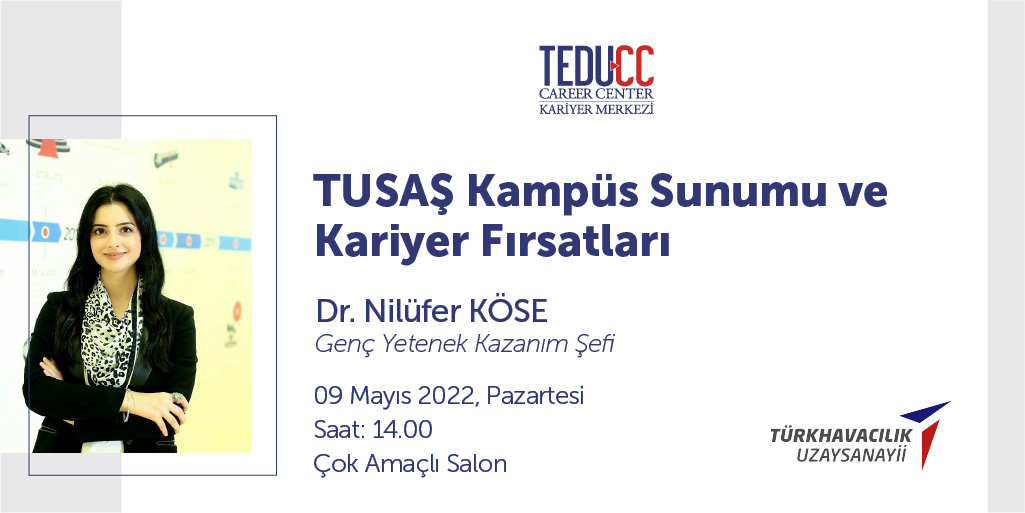 Dear Students,
You are invited to the seminar entitled "TUSAŞ Kampüs Sunumu & Kariyer Fırsatları" organized by TUSAŞ for TED University students!
Event Date: Monday, May 9, 2022
Event Time: 14:00
Location: Multipurpose Hall
Speaker: Dr. Nilüfer KÖSE
**An interview simulation will be held for 3 students selected by drawing among the students who applied.
The language of the seminar is Turkish.
We look forward to your participation.
Tarih: -